Posts for: November, 2019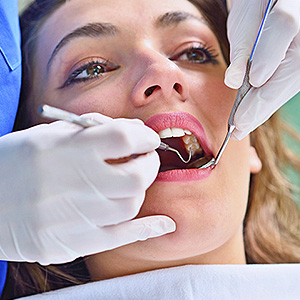 Untreated tooth decay can destroy your teeth; prompt action as soon as its diagnosed will help prevent that undesirable outcome. And even if decay has advanced into the tooth's pulp and root canals, there's still a good chance we can stop it with a root canal treatment. Using this procedure, we can clean out the infection and refill the tooth's interior space with a special filling to protect it from further infection.
Although root canal treatments have gained an unwarranted reputation for pain, they rarely cause even the mildest discomfort. More importantly, they work, which is why they're the go-to treatment dentists use for advanced decay.
But sometimes a unique dental situation might make performing a root canal extremely difficult—possibly even doing more harm than good. For example, trying to access the interior of a tooth with a crown restoration might require removing the crown, which could further weaken or damage the tooth. In other cases, the root canals might have become calcified due to trauma or aging and become too narrow to access.
Even so, we may still be able to save a tooth through a minor surgical procedure called an apicoectomy. Rather than access the diseased area through the tooth crown as with a root canal treatment, an apicoectomy makes access to the infected tissue at the root end.
An apicoectomy also differs from a root canal treatment in that we'll need to surgically go through the gum tissue. After numbing the area with a local anesthetic, we'll make a small incision through the gums at the level of the infection. After removing any infected tissue, we would then fill the space with a small filling to prevent re-infection. We then close the incised gum tissues with sutures and allow them to heal.
With the help of fiber optic lighting and surgical microscopes, endodontists (specialists in interior tooth problems) can perform an apicoectomy quickly and with very little trauma at the surgical sight. If you undergo an apicoectomy, you should be back to normal activity in a day or two at the most. And like its sister procedure the root canal, an apicoectomy could help preserve your teeth for many years to come.
If you would like more information on this and other treatments for tooth decay, please contact us or schedule an appointment for a consultation. You can also learn more about this topic by reading the Dear Doctor magazine article "Apicoectomy: A Surgical Option When Root Canal Treatment Fails."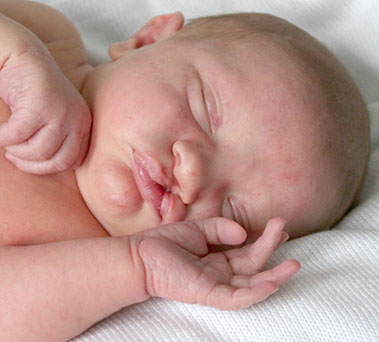 One in 700 babies are born each year with a cleft lip, a cleft palate or both. Besides its devastating emotional and social impact, this common birth defect can also jeopardize a child's long-term health. Fortunately, incredible progress has occurred in the last half century repairing cleft defects. Today's children with these birth defects often enter adulthood with a normal appearance and better overall health.
A cleft is a gap in the mouth or face that typically forms during early pregnancy. It often affects the upper lip, the soft and hard palates, the nose or (rarely) the cheek and eye areas. Clefts can form in one or more structures, on one side of the face or on both. Why they form isn't fully understood, but they seem connected to a mother's vitamin deficiencies or to mother-fetus exposure to toxic substances or infections.
Before the 1950s there was little that could be done to repair clefts. That changed with a monumental discovery by Dr. Ralph Millard, a U.S. Navy surgeon stationed in Korea: Reviewing cleft photos, Dr. Millard realized the "missing" tissue wasn't missing—only misplaced. He developed the first technique to utilize this misplaced tissue to repair the cleft.
Today, skilled surgical teams have improved on Dr. Millard's efforts to not only repair the clefts but also restore balance and symmetry to the face. These teams are composed of various oral and dental specialties, including general dentists who care for the patient's teeth and prevent disease during the long repair process.
Cleft repairs are usually done in stages, beginning with initial lip repair around 3-6 months of age and, if necessary, palate repair around 6-12 months. Depending on the nature and degree of the cleft, subsequent surgeries might be needed throughout childhood to "polish" the original repairs, as well as cosmetic dental work like implants, crowns or bridgework.
In addition to the surgical team's skill and artistry, cleft repair also requires courage, strength and perseverance from patients and their parents, and support from extended family and friends. The end result, though, can be truly amazing and well worth the challenging road to get there.
If you would like more information on repairing cleft birth defects, please contact us or schedule an appointment for a consultation. You can also learn more about this topic by reading the Dear Doctor magazine article "Cleft Lip & Cleft Palate."